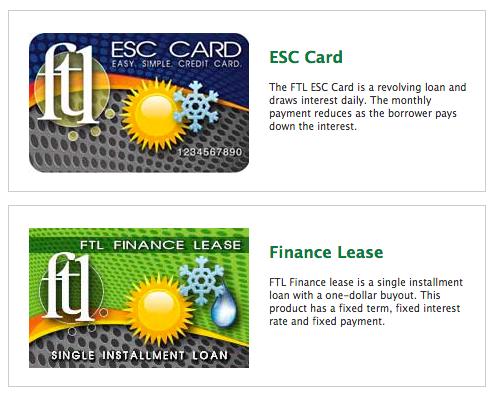 Financing is available for your heating system equipment upgrades. Whether you are installing a new oil fired boiler, water heater, or heating oil tank, we have options for you budgeting and convenience. Through trust and secure FTL Finance , you can apply for financial assistance online with ease. FTL Finance specializes in the financing of consumer HVAC equipment, so you can rest assured that you will benefit from the best financing option for you new heating equipment.
Financing options offered:
Finance Lease
FTL Finance lease is a single installment loan with a one-dollar buyout. This product has a fixed term, fixed interest rate and fixed payment.
ESC Card
The FTL ESC Card is a revolving loan and draws interest daily. The monthly payment reduces as the borrower pays down the interest.
To learn more or to fill out a financing application, click here.