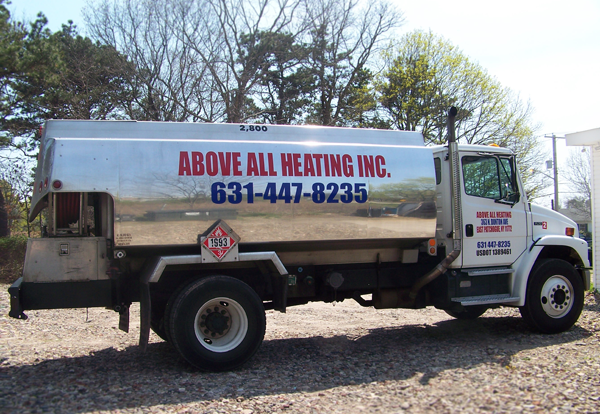 For all of our automatic fuel oil delivery and COD customers, we deliver quality #2 home heating oil.
Automatic Delivery
Enjoy the peace of mind that comes with our automatic oil delivery. At Above All Heating, Inc., we use software that predicts each home's individual fuel consumption patterns. Our technology considers factors like outside temperatures, historic usage, and equipment efficiency to get your deliveries to your door on time. Best of all, for our automatic delivery customers, you experience the comfort of knowing we are tracking your estimated heating oil levels.
Will-Call Delivery
If you prefer to monitor your fuel usage, please contact our office at (631) 447-8234 to place each oil delivery order.